About the Center for Capital Flow Analysis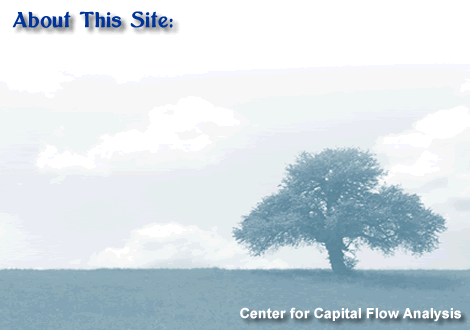 The purpose of the Center for Capital Flow Analysis ('the site') is to teach and promote the use of national flow of funds accounts as a method of explaining supply and demand in capital markets.
The site is designed for students of capital market behavior, with emphasis on practical applications for investors, issuers, and market intermediaries.
The methods taught here are applicable in countries that have active securities markets.
The resources on this site are free.
The training modules are offered under a creative commons license to facilitate use by educational institutions.
Founding sponsor of Capital Market Wiki
Since November 2007, the Center has worked on the development of Capital Market Wiki, a free, non-profit collaborative encyclopedia of world capital markets.
This wiki was opened to the public in March 2009 and is now it the proof of concept phase, recruiting editors and academic patrons.
Collaborators needed
Volunteers are needed to help in keeping the colored-coded flow of fund charts up-to-date. Please contact John Schroy at: